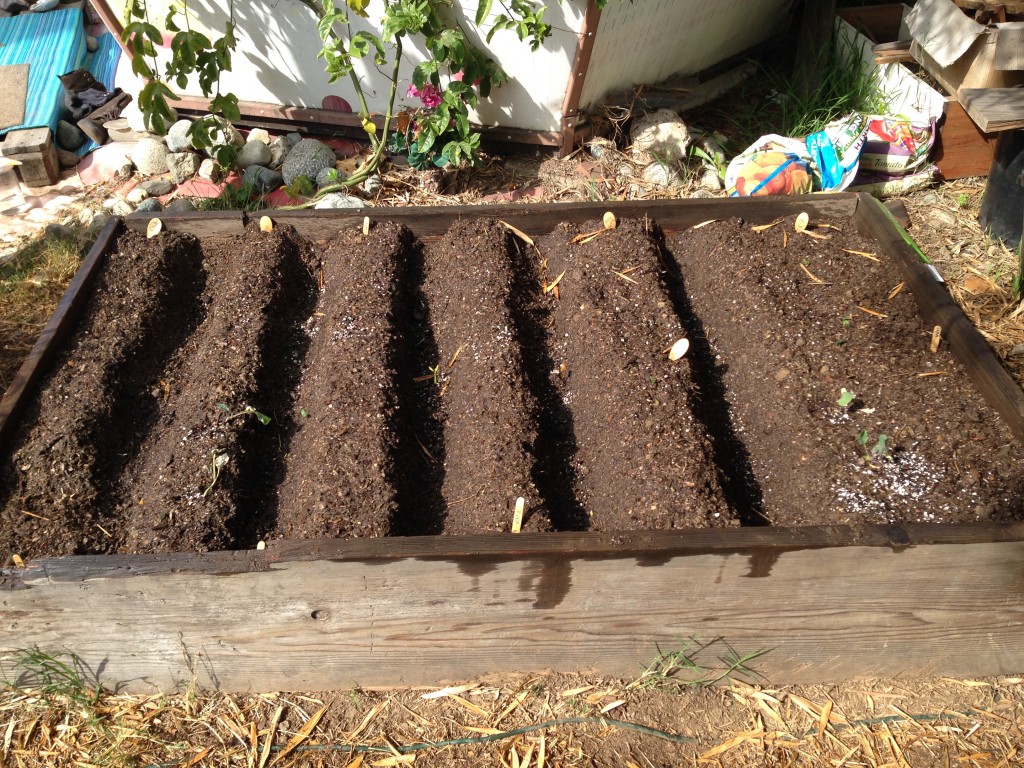 In honor of Spring and of the creative life-force we are all fortunate to be experiencing right now I have FINALLY decided to plant a vegetable garden.
A friend has blessed me with a little plot in here Giving Garden and I am grateful to be experiencing what food really means.
i have tilled and amended the soil. I have planted some non-GMO seeds. I have given them water, now the sun and Life itself will do the rest.
I am very excited to see what happens next.