This is what it has come to.
In order for me to sign into WordPress and write this blog I have to enter my email, then I have to enter my increasingly complicated password, and then finally I have to prove my humanity.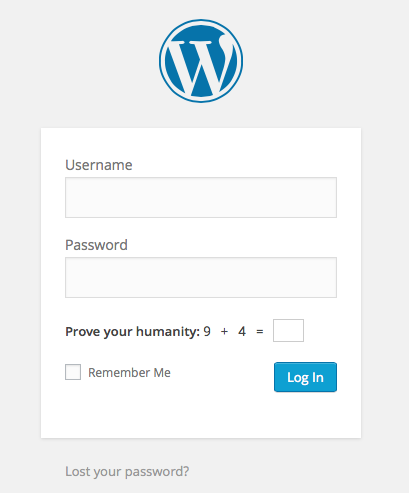 Lets be clear here. Proving your humanity apparently consists of solving a first grade math problem.