Today is the Spring Equinox. I celebrated it by spending time in my garden and appreciating how everything is blooming and blossoming and blowing up. It is truly a joy to be able to experience growth in this manner. And I must say that it is no accident. It takes a great deal of time and effort to tend a garden and keep it beautiful, but this effort is never work for me. It is not a task, it is a privilege, it is a labor of love and so it is the easiest thing in the world. Here is a guided tour of my glorious garden on this beautiful first day of Spring.
Today I also went to the Winter Solstice sculpture, The same sculpture I observed the Winter Solstice at this past December. The reason I went to a Winter Solstice marker on the Spring Equinox was to actually see how far the sun has travelled along the horizon on its way from Winter to Spring. It was a beautiful thing to see the proof that we are on a planet spinning around a star. It was a joy to have a tangible experience and understanding of what seasons really mean.
Here is a picture of the Winter Solstice sculpture catching the sunset on December 21st.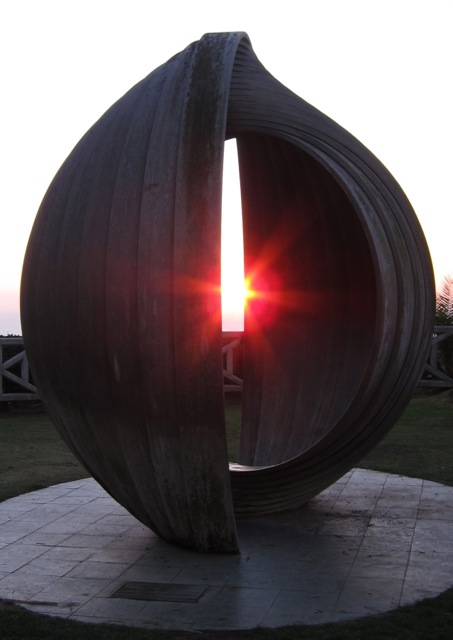 Here is a picture of the sun setting on March 21st.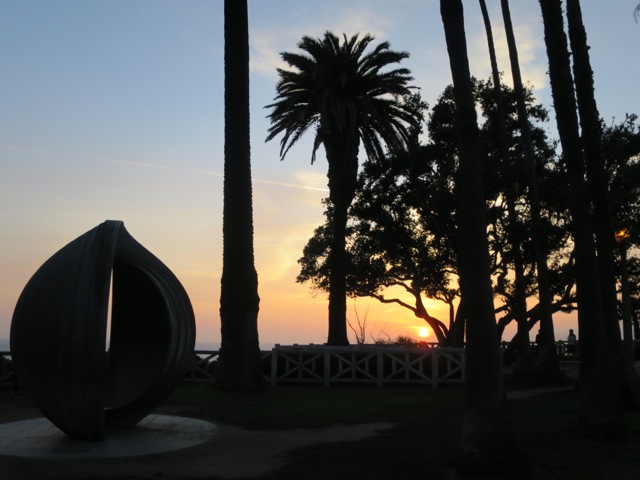 You can clearly see how far north the sun has travelled on its yearly path. It will go the same amount farther north until it reaches the Summer Solstice where it will stop and begin its trip south along the horizon. The sun will then end up back in the same place it is today on the Vernal Equinox, and eventually it will end up back inside the sculpture on the Winter Solstice. How magnificent the cycles of life are.
May your Spring be full of fulfilled intentions and new growth.