…this shit is ridiculous.
(I apologize in advance to anyone for whom the following image is upsetting. On this blog I have done a lot of criticizing of violence in the media and this is an extreme example of how sick and twisted our culture has become. If you are sensitive to these things perhaps you should not look at the picture below.)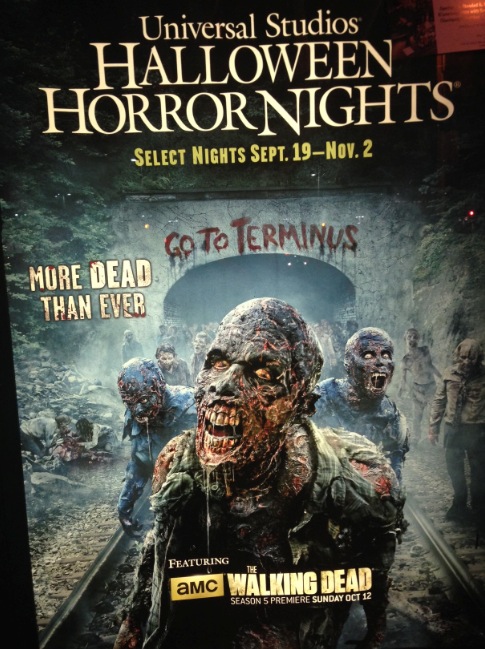 I have seen this billboard around town for the last month and finally I worked up enough nerve to get close enough to it to take a picture.
This is by far the most disgusting image I have ever seen in an advertisement, (and that's saying something!). I am shocked and appalled that this is the sort of thing that is allowed to be put out there into the public consciousness. I have said it before and I will say it again…there are children on their way to school who look out the window and are forced to see that image and have it burned permanently in their mind. Imagine how the kids who have to sit at the bus bench where I took this picture must feel sitting next to that image every day before school.
Forget the children, there are full grown adults (such as myself) who do not want to ever see such a horrifying image, and yet because it's October our tradition dictates that we are forced to see this type of gruesome poster plastered all over town. It is just wrong. It is offensive on so many levels and just goes to show the kind of level America continues to sink to and through.
Who would ever go to Universal Studios to be entertained by such a morbid and gory display? Oh, I know, perhaps the millions of "people" who have made "zombies" a trendy thing in America's ever more disturbing death culture. Desensitized, brainless, soulless, half-alive, creatures of habit and hunger and violence… wasting their life watching TV shows about stupid, diseased, half-dead, tormented and demented creatures hungry for brains. Oh sweet irony!
Clearly these "people" have made "zombies" so popular because shows like The Walking Dead make them feel better about themselves. "Well, I may be a deeply unfulfilled worker drone, I may eat poisonous plastic food and spend most of my free time staring slack jawed at the pictures coming out of a shiny box, I may be a slave to industries that titilate and manipulate my basest urges and desires, I may trudge through my joyless life never questioning the socio-political and religious mind control I don't even realize I am being forced to live under, I may be on three different anti-depressants while I check my Facebook all day……….but at least I'm not a zombie.
It would be funny if it wasn't so true.