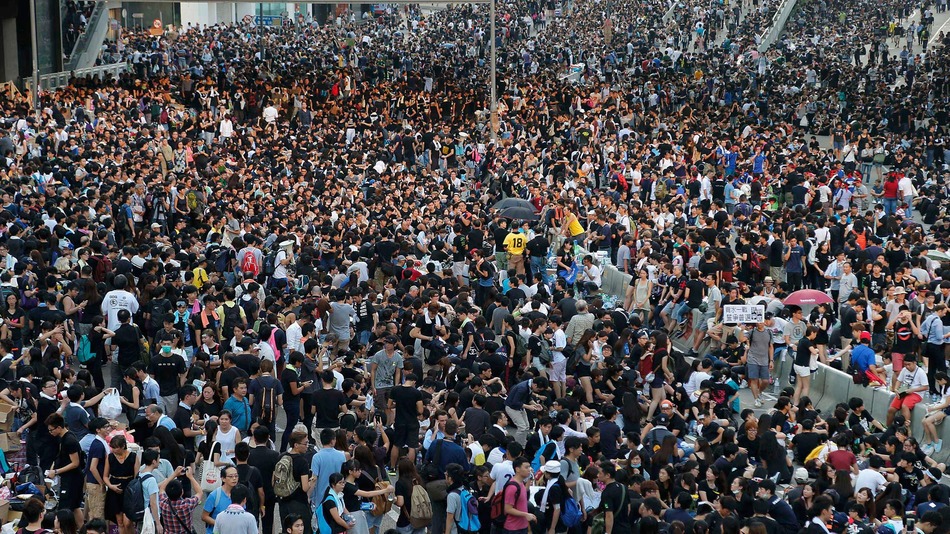 At the gym this morning I saw on the news that thousands and thousands of brave Chinese people were staging a non-violent protest in Hong Kong. They were protesting their totalitarian government's brutal regime, and not surprisingly their totalitarian government's regime came down on them brutally.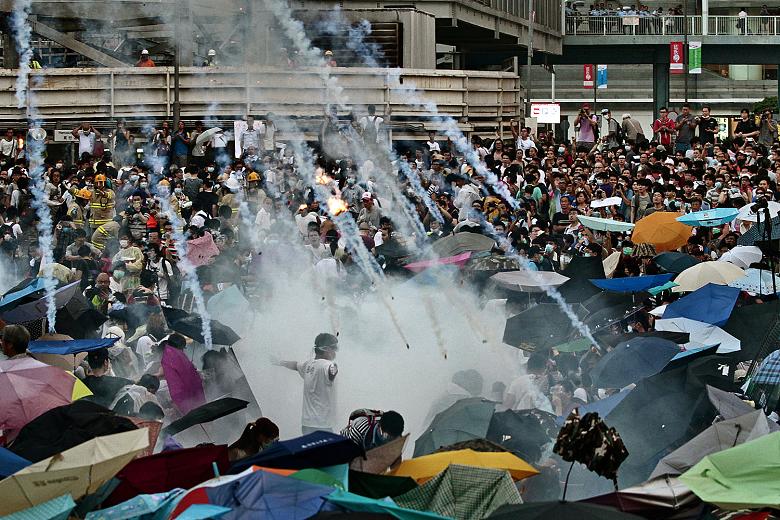 Here is an obvious cry to the world for help. But where is America? Where is our bullshit save-the-world foreign policy now? Our government is always sticking its nose in other countries business. We have spent trillions of our tax dollars "liberating" and "democratizing" Iraq and Afghanistan. So where are the world police now?
Selling guns to "rebels" in Syria. Is that what global democracy is all about? Why aren't we liberating China? First of all we don't have the balls to step up to China, and second of all we just don't care.
We all know China pretty much owns America anyways, and if their slave population makes our disposable society possible then so be it. If we freed the slaves in China our cell phones and flat-screens might cost more, so screw those guys. Let's go shopping!
At least the revolting workers in China know they are slaves. America's wage-slaves remain oblivious.